Voiceboard SS7/C7 Software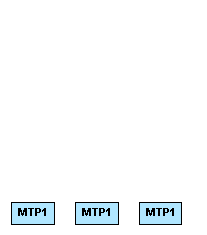 SS7 has become a global standard for interconnection of telecommunications network facilities, providing fast call setup times, physical link redundancy and adding transaction capabilities to the network.

Voiceboard's MediaPro Signaling System 7 (MediaPro SS7) product is a single board embedded hardware and software SS7 signaling solution.

MediaPro SS7 offers new levels of performance, reliability and time-to-market for OEM's developing systems for Carrier Class applications.

MediaPro SS7 cost effectively implements SS7 Advanced Intelligent Network features. These include 800 call routing, number portability, cellular and wireless, advanced messaging, SS7 Gateway, translation to IP and intelligent call routing.

The MediaPro embedded SS7 solutions product:
Reduces time-to-market by integrating the complete SS7 stack, eliminating months of development time to port upper SS7 stack layers to a host processor.
Runs 100% on a real time OS, providing high performance and capacity.
Achieves extraordinary high availability with Client-server configuration by eliminating the host CPU and system bus as single points of failure.
Detects faults at the MediaPro board level, allowing rapid failover switching without dropping calls.
With Voiceboard SS7 software licensing program minimizes up-front investment and on-going production costs.
Allows tight integration of SS7 signaling stacks with emerging convergent network protocols.
Click here to download

of Product Spec Sheet
©2003-2004 Voiceboard Corporation. All rights reserved.